******
Pauline Neville-Jones
 International Governor of BBC on 9-11; Chairman of UK Joint Intelligence Committee (1991-1994); Chairman of QinetiQ Group, a war technology company with government customers in UK and USA; Chairman of Information Assurance Advisory Council (IAAC).
******
Ilan Juran (which is another spelling of the Israeli name Yoran)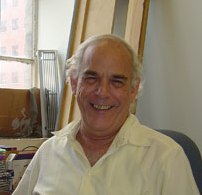 http://www.bollyn.com/the-architecture-of-terror-mapping-the-network-behind-9-11
 - Ilan Juran works at the PolytechnicUniversity in Brooklyn, New York. Juran is director of the US-Israel Civil Infrastructure Security Program, an initiative of the UrbanUtilityCenter, of which he is "executive director." Juran's program is, "designed to foster collaboration, as well as knowledge and technology sharing, between the U.S. and Israel governments and critical infrastructure organizations."
-Ilan Juran 555 Main St, Apt. 1712; New York, NY 10044-0129 (212) 755-7865 [60-64 / Anne P Juran]
******
Philip D. Kaltenbacher
 A former running mate of Governor Thomas H. Kean of New Jersey, was the chairman of the Port Authority's Board of Commissioners from 1985 to 1990. Prior to becoming a PA commissioner in 1983, Kaltenbacher had been Chairman of the New Jersey Republican State Committee. Kaltenbacher's father, Joseph, was a founder of the New Jersey Chapter of the American Jewish Committee and a former member of the national board of governors of the AJC, a major Zionist organization.
-?>Philip D Kaltenbacher 1083 Westway Dr; Sarasota, FL 34236-1127 (941) 388-3783 [65+ / Mark E Kaltenbacher, Unni H Kaltenbacher, Qprt P Kaltenbacher]
-?>Philip Kaltenbacher 181 E 90th St, Apt 30C; New York, NY 10128-2395 (212) 369-2306
******
Bernard Kerik
 NYC Police Chief on 9-11; "sidekick" of Giuliani; allegedly involved with FEMA in WTC demolition "war games" called Operation Code Angel.
-
Bernard B Kerik 905 Old Mill Rd; Franklin Lakes, NJ 07417-1918 (201)
891-8884
[50-54 / Hala M Matli, Mona Matli, Joe Kerik, Haza Kerik]
******
Morris Kahn
 Israeli founder of Amdocs, and partner of Maurice Greenberg.
-Israhell, presumably – but he may have a home here. Here are two possibilities, and there are several others:
-?>Morris Kahn 90 Alton Rd; Miami Beach, FL 33139-6707
-?>Morris M Kahn 27 New Jersey St; Dix Hills, NY 11746-6852 (631) 667-8072 [60-64 / Audrey L Kahn, Jason S Kahn, Pamela D Kahn]
******
Michael "Mickey" Kantor
 Former Secretary of Commerce and U.S. Trade Representative. Spouse: Heidi Schulman. Children: Leslie, Douglas, and Russell, (died
1988
) from first marriage and Alix (from second marriage). Residence: D.C. (accordinding to wiki).
******
Henry Kissinger
 Long criminal history; wanted for war crimes in several countries; sat on War Policy Board under Perle; chosen to lead 9-11 Cover-Up Omission Commission; "dual citizen" of US and Israel. / One of many Pentagon Advisors, Kissinger sits on the Pentagon's Defense Policy Board under Perle. For detailed information about Kissinger's evil past, read Seymour hersch's book (Price of Power: Kissinger in the Nixon White House). Kissinger likely had a part in the Watergate crimes, Southeast Asia mass murders (Vietnam, Cambodia, Laos), Installing Chilean mass murdering dictator Pinochet, Operation Condor's mass killings in South America, and more recently served as Serbia's Ex-Dictator Slobodan Milosevic's Advisor. He consistently advocated going to war against Iraq. Kissinger is the Ariel Sharon of the U.S. Unfortunately, President Bush nominated Kissinger as chairman of the September 11 investigating commission. It's like picking a bank robber to investigate a fraud scandal. He later declined this job under enormous protests.
******
Loring Knoblauch

 B. 1941. CEO of Underwriters Labs; said that jet fuel fires were not "reasonably foreseeable"; resigned suddenly in August 2004 after UL performed tests of WTC floor models where floors did not collapse and were barely affected.
******
Howard Kohr
******
William Kristol
 PNAC co-founder; adherent of Leo Strauss; editor of The Weekly Standard; strong advocate of the Iraq war; "dual citizen" of US and Israel; Zionist.
******
Jeremy M. Kroll
 The Managing Director of Marsh Kroll, is also on the "advisory board" of Elad Yoran's
Security Growth Partners
. …This is a crucial connection in the Zionist network behind 9-11; this is where we hit the mainline. Kroll, the son of Jules B. Kroll, has been an executive at Marsh Kroll, a division of Marsh & McLennan Co. (MMC), since 1996. Jeremy Kroll's connection with Elad and Amit Yoran through SGP reveals a key link between the American Zionist network and Israeli military intelligence. …MMC is headed by Jeffrey Greenberg, the son of Maurice Raymond Greenberg (a.k.a. "Hank"). Maurice Greenberg, the former CEO of A.I.G., has been a business partner with Jules B. Kroll since 1993 when he reportedly bought twenty-three percent of Kroll Inc. for $15 million. In 2004 MMC acquired the rest of Kroll for the hugely inflated price of $1.9 billion. Jules Kroll reportedly retired in July 2008. …Jeffrey Greenberg, is CEO of MMC. The first plane flew directly into his company's computer room. What an amazing coincidence – or was it? …Kroll Associates was responsible for "revamping security at the World Trade Center after the 1993 terrorist bombing. …managing director of the Kroll security company, Jerome M. Hauer. …Jerome Hauer, the first director of Giuliani's Office of Emergency Management and the person who chose to locate the command bunker in Larry Silverstein's WTC 7.
Wife: Niccole Joleene Siegel.
-Jeremy M Kroll 272 W 107th St, Apt 15C; New York, NY 10025-7835 (212) 712-9463 [35-39]
-Niccole S Kroll 77 Bleecker St, Apt 313; New York, NY 10012-1549 (212) 533-2220 [Sandra S Siegel, Robin Siegel, P Siegel, Joseph Siegel]
******
Jules Kroll
 Founder of Kroll Corporation, a "security services" company which was in charge of "security" at WTC on 9-11; has close links to CIA and is active private military contractor in Iraq; Zionist.
-
Jules B Kroll
15 W 81st St; New York, NY 10024-6022
[Lynn K Kroll]
-Jules B Kroll 18 Parsonage Pt; Rye, NY 10580-3137 [65+ / Lynn K Kroll]
******
Lynn Korda Kroll
 The Vice Chairman of the United Jewish Appeal (UJA) Federation of New York, is likewise connected to Silverstein, a national chairman of the UJA, the biggest fund-raising organization for the State of Israel.
******
A.B. "Buzzy" Krongard
 …number three executive director at the CIA; until 1998, managed firm used to place "put options" on United Airlines which has left $2.5 million in "profits" unclaimed.
******
Yosef "Yossi" Kuperwasser
******
Daniel Kurtzer

******
Paul Kurzberg
******
Sivan Kurzberg
Driver of van belonging to the celebrating Israelis; when stopped by police on 9-11, he said "We are Israelis. We are not your problem. Your problems are our problems. The Palestinians are your problem".
******
Geoffrey Lambert
 Major General; SOCOM (Special Operations Command) Intel Chief; made Able Danger, the program that tracked patsy "terrorists" , off limits to FBI.
******
Stephen Lander
 B. 1947. MI5.
******
Ronald S. Lauder
******
Michael Ledeen
 Became "anti-terrorism" advisor to Secretary of State, Al Haig in 1981; contacts with mullahs in Iran-Contra affair; alleged ties to Italian fascist P2 Masonic Lodge; contacts with Libby, Cheney's Chief of Staff; top NeoCon(vict) advisor to Bush and Karl Rove; member AEI (American Enterprise Institute); wrote book extolling fascism.
******
Jay Lefkowitz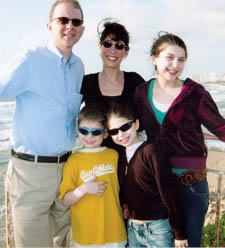 Deputy Assistant to the President and Director of the Domestic Policy
Council.
******
John Lehman
 Reagan's Navy Secretary from 1981 till 1987; claims US is in religious war against "violent, Islamic Fundamentalism"; member 9-11 Omission Commission; PNAC member.
******
Lewis E. Lehrman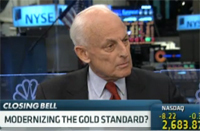 ******
 Carl Milton Levin. Spouse: Barbara Halpern-Levin. Three daughters: Kate, Laura, and Erica. | 
911 Lawsuit Is A Booby Trap -
http://www.public-action.com/911/suit.html
 (
2004, by Carol A. Valentine
) – "…Berg questions why Bush "took two years to establish the 911 Commission," and charges that Bush has obstructed justice by refusing to cooperate with it now that it established. But he omits from his statement of facts that on September 11, 2001, the appropriate 911 investigatory body was already in existence, already staffed and already empowered. That body was the Senate Armed Services Committee under the Chairmanship of Sen. Carl Levin, who, coincidentally, is a strong supporter of the vanguard of Jewish Supremacy, Chabad Lubavitch.
(55)
 …Had Levin and his colleagues done their job, Ellen Mariani would not have to file a lawsuit to learn the truth and bring 911 culprits to accountability. Sen.
Levin's cover-up
is exactly on point, and should be of interest to an honest and competent judge. Berg should have included this information in his statement of facts. …
Levin's committee not only aided and abetted the 911 co-conspirators by making sure they escaped justice, but the committee applauded them for their 911 performance.
Instead of giving this outrage the attention it deserves, Berg assigns Levin's treasonous actions to the memory hole. He focuses on the Bush-appointed 911 commission instead, etc." | 
Sen. Levin, NORAD, and Chabad Lubavitch
 |
http://www.public-action.com/911/levin.html
 - "
Carl Levin, chairman of the Senate Armed Services Committee, is part of the team that pulled off 9-11.
  That's why he protects the traitorous NORAD generals, etc."  | 
http://www.public-action.com/index.html
-?>Carl Levin 26115 Greenfield Rd; Southfield, MI 48076-4702 (248) 443-6846 (no longer listed.)
-Carl Levin 1017 E Capitol St SE; Washington, DC 20003-3905 [65+]
-?>Carl Levin 8811 Lottsford Rd; Upper Marlboro, MD 20774-4836 (301) 350-0956
-
Senate United States
, President
515 N Washington Ave, Ste 402; Saginaw, MI 48607-1378 (989) 754-2494
-
Bethny Place
, Vice President
11860 Spectrum Ctr; Reston, VA 20190-3327 (703) 787-3376
-DC Office: 269 Russell Senate Office Building; (202) 224-6221
-State Offices: Detroit, 313-226-6020; Traverse City, 231-947-9569; Escanaba, 906-789-0052; Saginaw, 989-754-2494; Grand Rapids, 616-456-2531; Warren, 586-573-9145; Lansing, 517-377-1508
******
Gerald Levine
AOL Time Warner
******
Dror Levy
<-?
******
Meir Levy
******
Shaul Levy
******
Daniel Lewin
Officer in elite, secret unit of Israeli military called "Sayeret Matkal"; orchestrated activities of Mossad agents in USA before 9-11; was allegedly stabbed or "shot" by highjacker Satam al-Suqami before AA flight 11 crashed into the WTC.
******
I. Lewis "Scooter" Libby (Irving Lewis Liebowitz)
Vice President Dick Cheney's ex-Chief of Staff. As chief pro-Israel Jewish advisor to Cheney, it helps explains why Cheney is so gun-ho to invade Iran. Libby is longtime associate of Wolfowitz. Libby was also a lawyer for convicted felon and Israeli spy Marc Rich, whom Clinton pardoned, in his last days as president. Libby was recently found guilty of lying to Federal investigators in the Valerie Plame affair, in which Plame, a covert CIA agent, was exposed for political revenge by the Bush administration following her husband's revelations about the lies leading to the Iraq War.
******
Mark Loizeaux
As CEO of CDI was instrumental in "recycling" steel from WTC crime scene; CDI also buried the rubble from the crime scene of the Murrah Federal Building.
******
Abraham Lowenthal
******
Frank Lowy
He and partner Larry Silverstein obtained 99-year lease on WTC shortly before 9-11; came to Palestine in 1945 from Hungarian to fight as Golani commando in Israeli "War of Independence"; Australia's second richest person; in May 2007, investigated by Israeli police for corruption scandal involving Israeli Prime Minister Ehud Olmert; Zionist.
******
Edward Luttwak
Member of the National Security Study Group of the Department of Defence at the Pentagon. Luttwak is reportedly an Israeli citizen and has taught in Israel. He frequently writes for Israeli and pro-Israeli newspapers and journals. Luttwak is an Israeli extremist whose main theme in many of his articles is the necessity of the U.S. waging war against Iraq and Iran.
******
Josef (Yossi) Maiman
"Milchan is also an owner of the Israeli television station known as Channel 10. The other owners are Ronald Lauder, who like Milchan owned about twenty-five percent, and Josef (Yossi) Maiman, who owns fifty-one percent and who has been with Channel 10 since it was founded in 2003. Rupert Murdoch bought nine percent of Channel 10 stock from Milchan and Lauder in 2006. Maiman, a Mossad agent, owns and controls a great deal of the gas fields of Turkmenistan. One of the main goals of the occupation of Afghanistan is to build a pipeline to bring the Israeli-owned gas of Turkmenistan to India and China. …Maiman and Lauder are both linked to the Mossad and 9-11, etc." [B.]
******
Alan Makovsky
******
David Makovsky
******
Peter Malkin (a.k.a. Zvi Malchin or Milchman)
…was born in Poland in 1928 and raised in British-occupied Palestine during the mandate period. …Michael Chertoff's mother, Livia Eisen, one of the first Mossad agents, owned an art gallery in Elizabeth, New Jersey, when Malkin was posing as a painter in nearby New York. These "retired" Mossadniks probably spent a great deal of time together. …Mossad chief Peter Zvi Malkin brokered a deal in 1987 giving the security contract for the Port Authority to fellow Mossadnik Avraham Shalom Ben-Dor. The contract was cancelled when the PA discovered Ben-Dor's criminal past, forcing Malkin and Ben-Dor to change tack and use American partners. …Malkin moved to New York, where he wrote, painted, and helped his friend, Manhattan District Attorney Robert M. Morgenthau, "on investigations." Morgenthau helped Malkin get a "green card" and to become a U.S. citizen. …Rebuffed in 1987, the Mossad team of Malkin and Shalom didn't give up on Isser Harel's prophecy of 9-11, which meant getting the Port Authority security contract. They simply changed tack and decided to work in a less obvious manner, through dedicated and corrupt American Zionists like Jules Kroll and Maurice Greenberg. Shalom went to work for Kroll, according to the online 9/11 Encyclopedia entry for Maurice "Hank" Greenberg, the CEO of the American International Group (A.I.G.) insurance company. …1993, Maurice Greenberg became a partner and co-owner of Jules Kroll's company when A.I.G. bought twenty percent of Kroll. Greenberg is very close to Henry Kissinger, who became chairman of A.I.G.'s International Advisory Board in 1987. [B.]
******
Omer Marmari
******
Theresa McAllister
Edited the flawed NIST report on why the WTC buildings collapsed.
******
Robert McFarlane
******
Ken Melman
******
Ehud "Udi" Mendelson
…a small Israeli-run company based in the Fort Lauderdale area called U.S. Aviation Technology. The company was founded by Ehud "Udi" Mendelson, who described himself as "a captain in the prestigious Army Intelligence Unit of the Israel Defense Force." Mendelson, age 51, was also the Chief Technology Officer of U.S. Aviation Technology, which was based in his apartment in Parkland, Florida. Mendelson's company promoted a remote-control system that allows a "ground pilot" to monitor and adjust the computer flight systems on aircraft. As he says in his presentations, "We put the ground 'pilot' in the cockpit."
******
Richard Meyers
In charge of USA air defenses on 9-11; lied to 9-11 Omission Commission about reasons for air defense failure on 9-11; promoted to Chairman of the Joint Chiefs of Staff.
******
Richard Mies
Former Admiral; ran Global Guardian "war game" on 9-11 out of US Strategic Command (Stratcom) at Offutt Air Force Base; now CEO of Hicks & Associates, a "strategic consultant" to the USG dealing in "military transformation".
******
Arnon Milchan (a.k.a. Milchen)
The "hidden hand" suppressing the information about 9-11 would have to be a high-level person in the Israeli political-military intelligence establishment who also has very close relations with media kingpins like Murdoch, Levin, and Eisner. Arnon Milchan (a.k.a. Milchen) is such a person. …While millions of Americans have watched his films, such as Pretty Woman and JFK, very few know that Arnon Milchan is a "best friend" of Shimon Peres (born Szymon Perski in Wiszniewo, Poland) the current Israeli president and godfather of Israel's nuclear arsenal. …The Israeli movie producer Arnon Milchan (between Peres and Netanyahu) is a close friend of Israel's president Shimon Peres ("his first letter he wrote as president went to me"), Defense Minister Ehud Barak, and Likud Party leader Binyamin ("Bibi") Netanyahu. Milchan, who began his career with the fertilizer/chemical company Milchan Brothers, reportedly owns 30 companies in 17 countries involved in plastics, electronics, communications, and pharmaceuticals. …The fact that Milchan, the Hollywood producer, has been Israel's "foremost weapons procurer" for decades, brokering deals for "everything from nuclear triggers to rocket fuel to guidance systems," is seldom mentioned in the U.S. news media. …This is probably due to the fact that Milchan is also a "best friend" and business partner of Rupert Murdoch. He is also a friend a business partner with Levin (Warner Brothers) and Eisner. "I consider him one of my best friends," Milchan said about Murdoch, "and I think vice versa. We're having a ball. He's a very cool guy." …Today, Murdoch's equity partnership with Milchan is close to fifty percent. "Milchan's deal with Fox also assures him a level of financial security," Bardach wrote. "With Murdoch's $200 million investment and a subsequent $600 million line of credit from a team of banks led by Chase Manhattan, Milchan is well into mogul territory. "Milchan's tony offices occupy most of Building 12, right next door to the ExecutiveBuilding on the Fox lot," Bardach wrote. "And it is from this seat of power that Milchan is building an entertainment empire that could one day rival Murdoch's." [B.]
******
Samuel H. Miller
******
Paul Mlakar
Part of ASCE team that investigated both WTC and Murrah Federal building attacks.
******
Robert Mueller
FBI director on 9-11; under his "leadership" FBI field agents' warnings of an imminent attack were stifled.
******
Michael Mukasey
Federal judge in New York; presided over 1993 WTC bombing case; active in 9-11 cases, including Larry Silverstein's insurance claims; oversaw the detained material witnesses of 9-11, including five dancing Israeli Mossad agents apprehended by FBI; recently appointed by Bush to be the next Attorney General; radical Zionist of Russian Jewish parentage; "dual citizen" of US and Israel. Appointed as US Attorney General. Mukasey also was the judge in the litigation between developer Larry Silverstein and several insurance companies arising from the destruction of the World Trade Center on 9/11/2001.
******
Rupert Murdoch
Key player in Zionist-controlled corporate media which began the 9-11 cover-up on day one; connected to individuals who privatized and leased WTC just weeks before 9-11; vocal supporter of Zionist extremists Benjamin Netanyahu and Ariel Sharon; honored by leading Zionist organizations such as the Anti-Defamation League (ADL) and the United Jewish Appeal (UJA), in which Silverstein, Lowy, and Eisenberg all hold senior positions; Zionist who tries to hide his Jewish heritage.
******
Shankar Nair
Contributed to the flawed NIST report on why the WTC buildings collapsed; quoted in Chicago Tribune, September 19, 2001 that "Already there is near-consensus as to the sequence of events that led to the collapse of the World Trade Center".
******
Avi Naor  (Avinoam Naor Aharonovich)
…served as President & CEO of Amdocs, etc.
******
Harold Nelson
Contributed to the flawed NIST report on why the WTC buildings collapsed.
******
Benjamin Netanyahu
…Israeli Prime Minister; said 9-11 was "good" for US-Israeli relationship; in NYC on 9-11 and in London on 7-7 bombings.
******
Abdullah Noman
Worked for the US Consulate in Jeddah, Saudi Arabia; filed 10-15 visas for the patsy 9-11 "hijackers" in the Visa Express Program.
******
Ochs-Sulzberger family – owners of the New York Times.
******
Philip Odeen
As director of Program Analysis for the National Security Council, provided staff support to Henry Kissinger from 1971 to 1973; served as Deputy Assistant Secretary of War in Systems Analysis; named to chair the National War Panel in 1997; former president of Reynolds and Reynolds; former CEO and president of BDM International; executive vice president of Washington operations of TRW.
******
Ted Olson
Solicitor General of the United States on 9-11; alleges that his wife, Barbara, phoned him from AA Flight 77 to report that it was highjacked by men with knives and box cutters; Flight 77 allegedly crashed into the Pentagon though there was no wreckage of a 757 at the site, no bodies, no luggage, and the hole in the side of the Pentagon was much too small to accommodate a 757 (Barbara is not likely alive, but she was not killed at the Pentagon event).
******
Henry Paulson
Joshua B. Bolten, former executive director of legal and governmental affairs at Goldman Sachs, became Chief of Staff for President George W. Bush in April 2006. Bolten is credited with recruiting Henry Paulson, CEO of Goldman Sachs, to become Treasury Secretary in July 2006. Paulson crafted the A.I.G. bailout in which Goldman Sachs was the largest single recipient of this money ($12.9 billion) and the benefits went to the banks while the taxpayers suffered the costs. Paulson spoke with the CEO of Goldman Sachs at least dozen times during the week of the bailout, according to the New York Times.
******
Richard Perle
Former assistant Secretary of War, chairman War Policy Board, and PNAC member; "dual citizen" of US and Israel; Zionist; allegedly gave $100,000 to head of Pakistan's ISI, Mahmoud Ahmad; nicknamed "Prince of Darkness". / One of Bush's foreign policy advisors, he is the chairman of the Pentagon's Defense Policy Board. A very likely Israeli government agent, Perle was expelled from Senator henry Jackson's office in the 1970′s after the National Security Agency (NSA) caught him passing Highly-Classified (National Security) documents to the Israeli Embassy. / He later worked for the Israeli weapons firm, Soltam. Perle came from one the above mentioned pro-Israel thinktanks, the AEI. Perle is one of the leading pro-Israeli fanatics leading this Iraq war mongering within the administration and now in the media.
******
William Perry
Former Secretary of War; associated with the Rothschild's banking empire through Global Technology, a Rothschild affiliate.
******
Peter Peterson
CEO of the Blackstone Group, parent corporation of one of three lease-holders for WTC 7 on 9-11; also chairman of the CFR and the Federal Reserve Bank of New York on 9-11; CEO of the Institute for International Economics in October 2000.
******
Thomas Pickard
Took over the job of FBI director from Louis Freeh in August 2001; held this position only for a few weeks before Richard Mueller became director; former Terror Task Force chief; John O'Neill complained about sabotage by Pickard.
******
Daniel Pipes
******
Colin Powell
Secretary of State on 9-11; met with General Mahmoud Ahmad two days after 9-11; former chairman, Joint Chiefs of Staff; helped cover up Vietnam My Lai massacre.
******